Sneak Peek: 2020 Chevrolet Bolt
---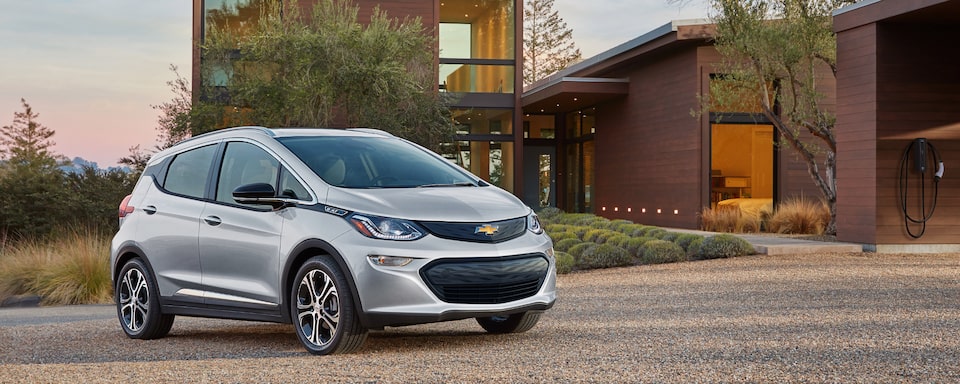 The 2020 Chevrolet Bolt is a hatchback that attempts to make electric vehicles accessible to all. With a range of 259 miles and a starting price of just under $40,000, the car is truly a fun ride. While not everyone will be impressed by the car's less than average interiors, the features the vehicle presents will make up for the lack of comfort.
The Chevrolet Bolt has surprising cabin space for a car of its size. The company has also increased the battery range of the vehicle. However, the Bolt has several drawbacks, including interiors that are not up to the mark with uncomfortable front seats and a low-rent cabin look. The touchscreen is a little unresponsive at times, and the car has no adaptive cruise control despite high definition cameras.
Trim Levels
There are two trim levels available on the 2020 Chevrolet Bolt: The LT and the Premier. Both trims have a 66 kilo-watt battery that powers a 200-horsepower engine, offering 266 lb-ft torque in a single-speed transmission. Both trim levels offer a range of 259 miles.
LT
The base LT has several standard features, which include a 10.2-inch color screen display, Apple CarPlay, Android Auto, ambient interior lighting, and keyless ignition. The high definition of the rearview camera allows easy viewing. You can buy an additional Comfort and Convenience package, which adds a leather-wrapped heated steering wheel and heated front seats to your car.
Premier
The Premier has the Comfort and Convenience package as standard. Additional features on the Premier include rear heated seats, a surround-view parking system, chrome strips on the handles, a luggage rack, and a rearview mirror that turns into a camera display.
Safety Features
The 2020 Chevrolet Bolt has several advanced safety features included in the mix, such as forward collision warning, lane-keeping assist, automated emergency braking, and blind-spot monitoring.
The 2020 Chevrolet Bolt attempts to redefine the electric vehicle market, though it is better as a stepping stone for future endeavors. It is certainly the better choice for people looking to buy electric cars in a low-price range.
To check out the 2020 Chevrolet Bolt for yourself, book an appointment at Myrtle Beach Chevy, SC, a short drive away from the cities of Conway, Florence, and Georgetown.
Source: Chevrolet
---
---